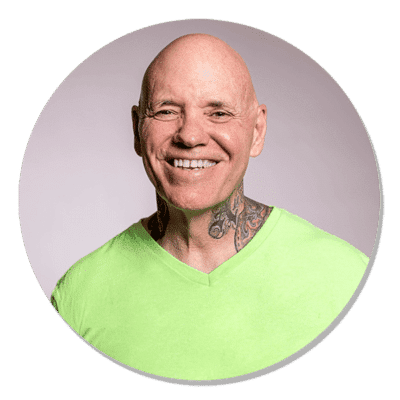 Dave Champion is a former Army Ranger, with a law enforcement background. In the private sector Dave is a businessman turned journalist, having hosted his own radio and television shows from 2000 through 2018.
In addition to being a physiologist, with a doctoral degree in Political Philosophy, Champion has an extensive background in legal studies. He served as legal consultant on state & federal regulatory matters, as well as a constitutional law advisor. Dave is a public speaker, having lectured on numerous subjects, including the United States Constitution, the 2nd Amendment, 14th Amendment, 16th Amendment, the history and proper limited application of the income tax, government relations, and human physiology. Dave is a former martial arts instructor and a renown firearms, tactics, and use-of-force instructor.
Dave's first book is the groundbreaking and widely acclaimed "Income Tax: Shattering The Myths". Dave's second book, based on years of research, is "Body Science: The New 21st Century Understanding Of How Your Physiology Really Works, Leave The Myths And Lies Behind, Get Healthier Than You (Or Your Doctor) Ever Imagined And Avoid Chronic Disease".
"Body Science" is the result of research into the core principles of human physiology, leading to a visionary understanding of how every person on the planet can get healthy, stay healthy, and reduce their odds of chronic disease to virtually zero. That life-affirming scientific revelation is found in "Body Science".
Reviews for Body Science
Thank you, thank you, thank you
"BodyScience" changed my outlook. In the last 3 1/2 months I have lost over 55 pounds. The weight loss is great, but how I feel inside is the best part. Thank you!
No longer a slave to the lies
I read Body Science in mid-June 2020. It changed my entire mindset and outlook towards the publicly recognized and accredited entities that educate and advise the population about "healthy eating lifestyles". I'm no longer a slave to their lies. As they say, proof is in the pudding; I'm down from 248 pounds to 212 pounds, with no exercise routine. The author lives by what he presents in Body Science. He's 62 years old and probably healthier, stronger, and leaner than most people half his age. To boot, he looks 10 years younger. I plan to be the first of my family in several generations to live into my 80's or 90's without chronic diseases such as cancer, heart disease, dementia, Alzheimers, autoimmune diseases, etc. I truly believe the lifestyle I'm living will get me to that goal. HUGE APPRECIATION AND THANKS to Dave Champion!
My health problems disappeared
I'm 52 years old. Bought Body Science in December. My wife and I have been in ketosis since January. I'm down 25 pounds and have a written list of physical problems that have disappear in three months (without medication). I feel like I'm 30 years old again. Looking forward to living the rest of my life in ketosis. I owe this life changing experience to you Dave. Thank you for this great gift of knowledge and truth.
It was great! The example of the delivery vessel going from cell to cell off-loading cargo helped me to understand how nutrients are distributed throughout the body. Body Science helped me understand how the food I eat affects my body's health.
Let me start by saying whether you think you know a lot about health and body physiology, or if you don't have a clue and want to learn, this book is for you. I have independently studied and practiced a path of "optimal health" on and off for the past 10 years and only had a general idea about the truth/information shared in this book. This book was a confirmation that all the knowledge I had gained over a decade of research and practice led me exactly where I needed to be in order to continue on the correct path of optimal health. What I'm saying is the information, the unfiltered truth, in this book is legit and there's no doubt in my mind it will and has already saved lives.
Thanks to what I learned in Body Science my health is at a point it has not been in a decade. I don't believe it's an exaggeration to say the book is life saving.
Easy to read, easy to understand
Dave does an excellent job breaking down the body's physiology into easy-to-understand terms that clearly illustrate the problems facing most Americans' health. As of this review I'm about a month into implementing the practices Dave describes, and while I wasn't exactly "unhealthy" beforehand, I can certainly notice differences, namely in how my joints feel and how fast I seem to heal from bumps, bruises, and even old lingering injuries. Truly impressive. I encourage anyone reading this to give it a read and try it out to see if you notice any improvements like I did.
From beginning to end the book was VERY comfortable and enjoyable to read. Laid out in very simple easy to follow and understand terms and explanations that anyone in high school or above will have zero issues making sense of. Not only was it an easy read, it was quite a page turner in that the material presented was NOT dry or boring in the least. That lent it to being a very quick read and withing 3 nights of an hour or two of reading at a time. A plus in today's high paced always busy world. Me being me, a techno nerdy science loving geek, I found chapters 4 and 6 the most fascinating. The involvement of the Lymphatic system in the processes explained was a complete shocker that lead to actual verbal/auditory expressions of said shock from myself. There are a few words and acronyms that one needs to kinda keep track of and remember, but Dave has generously put them in one location with very understandable definitions and suggest putting a bookmark on that page to quickly flip back to if you need a quick reminder. It is most definitely worth anyone's money and time to read. You will learn something, hopefully be motivated, and can begin to learn more while participating in improving your own health. Fantastic job!
Body Science is well written and easy to understand, even the 'sciencey' parts. The history of the human diet is well thought out and explained. What is written in the book will click with peoples minds even though not everyone will change their diet. The material on Ancel Keys' research fraud was great. I am glad it was included. The authors conclusion; that the body's primary emergency system that's employed to rid the body of toxic high blood sugar, is spot on! The analogy of the psychotic killer in the room in relation to type-1 diabetes well thought out and right on point. Dave did a fantastic job with this book and I encourage everyone to read it! Thanks for trying to help your fellow man, Dave. Much appreciated.
Dave has always been great at explaining things in a way everyone can understand, making complex subjects accessible for everyone. He has done it again! This is a great book with profound insights that everyone should read, and ACT ON. If we did so, it would improve the health of the world.